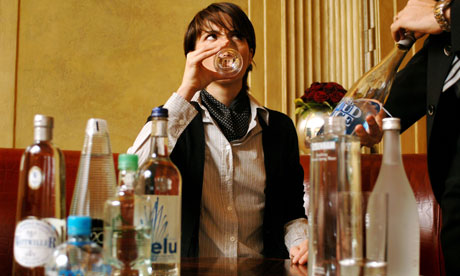 Free bottled water has become a staple in most hotels around the world. Pricey vending machines are still abundant but the typical service offering now usually includes one to two bottles per day during a guest's stay.
With over 180,000 hotels featured on travel websites like Priceline and Expedia and hundreds of rooms per hotel, that is a lot of plastic bottles.
One company, Whole Word Water, is attempting to reduce the traveller's carbon footprint by selling water filtration systems to hotels so they can filter, bottle and sell their own water.
Read the article here.
Are you a Québec, Montreal or Ottawa-area hotel looking to play a role in helping the environment and reducing the use of bottled water by your guests? Contact us at Trusource, we can help you arrange for a free trial of one of our water dispensers in your hotel.